contact
contact bob carmichael – director/cameraman/photographer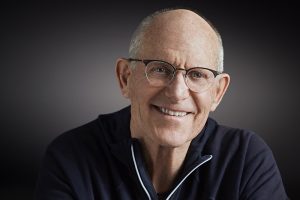 Bob Carmichael is a Director, Cinematographer & Photographer. He has an Academy Award nomination and an Emmy Award to his credit along with 7 nominations from the International Master Color Awards for his sports and landscape still images and 7 Silver Telly Awards for Web content. He is a member of the International Cinematographers Guild (Local 600), the Directors Guild of America (DGA), and the American Photographic Artists (APA). He is an experienced director with deep roots in adventure filmmaking having created one of the first televised rock climbing films dating back to 1972. When he completed this initial film, he hitched hiked to NYC with the film in his backpack and sold it to CBS Sports. He has documentary production as a director/cameraman and producer and action TV 2nd unit as a camera operator. His documentary work which involved National Geographic, 60 Minutes and PBS grants lead to attention by the NYC/LA commercial arena where Carmichael working as a staff director for Fairbanks Films, Paramount Images and Dream Quest shot spots for such clients as Sprite, Molsen Lite, Walt Disney World, Seaworld, Hawaii Tourism, Mexico Tourism, Oklahoma Tourism, Virgin Island Tourism, EA Sports, Mild Seven, Cadillac, Ford, Reebok, US Marines, Bayer Asprin, Adidas Men's Cologne, USA Cycling, Kawasaki and the creation of a 70mm special venue film for the Daytona Speedway about the Daytona 500. Carmichael is an expert on action in skiing, conventional sports, automotive, marine shooting, climbing and aerial sequences. He has directed several feature 2nd units for such films as Star Trek V, Navy Seals, Queens Logic. He is also skilled in working authentically with on-camera talent who are both trained or real people. Carmichael lives in Boulder, CO. where he works out of Carmichael Productions, Inc. For more information see bio and Director/Cameraman reels above.
Bob Carmichael @ office: 303 955.7065 or mobile: 310 739.0650 – email: bc@bobcarmichael.com –
contact douglas millington – executive producer/line producer
Douglas Millington brings more than 25 years of entertainment industry experience to his producer role. He has been producing for Carmichael Productions, Inc. since 1993. Doug brings a long history of accurate bidding and logistic analysis to each project he supervises. He is an experienced outdoorsman and an expert in production in a diverse range of environments. His professional experience includes large-format films, commercials, network television, documentaries, theme park attractions, still photography production, web production as well as non-broadcast productions. He has worked on all the major studios in Los Angeles and on numerous locations around the globe. His large-format experience includes working with two-time Oscar winning Swiss Director Ernst Heiniger and Swissorama A.G. in Zurich on impressions of Switzerland with Iwerks/Imagine 360 and with Dream Quest Images/Disney on Sony Wonder and Daytona USA both Directed with Emmy winning and Oscar nominated Director Bob Carmichael. Production credits/client list includes: ABC, CBC, CBS, Disney, ESPN, Lorimar, National Geographic Channel, OLN, The WB, Dream Quest, Imagine 360, Iwerks Entertainment, Swissorama, Ackerman McQueen, Ammirati, Barnhart-CMI, Bozell, Cramer-Krasselt, DDB-Needham, Foote Cone Belding, GSD&M, Harris Drury Cohen, Integer Group, JWT, Keller Crescent, Leo Burnett, Periscope, Saatchi, The Richards Group, Weiden+Kennedy, Vitro Robertson, WPA, Anheuser Busch, AT&T, Arabian Horse Association, Bombardier, Burger King, CH2M-Hill, Chrysler, Coke USA, Coors-Molson, Busch Gardens, Ford, GM, Hasbro, IBM, Kawasaki, Microsoft, Merrill Lynch, Miller-Boyett, National MS Society, Newmont Minerals, Sea-World, Six Flags, United States Marine Corps, United States Park Service, US West/Qwest, and Yamaha.
Doug Millington @ office: 303-394-3456 or mobile: 303-877-3456 – email: dm@bobcarmichael.com
Save
Save
Save