bio

Bob Carmichael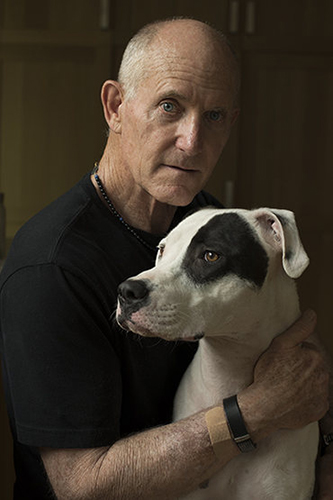 mission statement – "creative vision in any environment"
Director Bob Carmichael has both an Academy Award nomination and an Emmy Award to his credit.
Bob is a veteran director/cameraman who has an extensive documentary, national commercial and features 2nd unit directing experience. Carmichael and his company are experts in capturing action and creating dynamic images in either motion or still capture. Recent online spots for Medtronics Sophono hearing aids, Metro Denver Boys and Girls Club, Made Movement Agency launching a new skin product line by 7th Generation, PSAs for the Colorado Department of Public Health, and Boulder's drive to municipalize its energy grid, are projects that underscore Carmichael's ability to create arresting imagery and direct dialogue. In still photography, Carmichael has been recognized with 7 nominations from the International Master Color Awards and 7 Silver Telly Awards for Web content. His still photography ranges from music where for many years he was the go-to still documentary photography for Maroon 5, to action, sports, adventure, fashion, landscape, architecture, event/documentary, and product photography. His executive portraits are recognized as cutting edge with over 125 Google 5 Star ratings. Carmichael maintains a fully functional still studio in Boulder, CO. Carmichael Productions, Inc. is headed by Executive Producer, Doug Millington.
Carmichael brings a lifetime of high-level sports and adventure skills to his projects. His areas of expertise include climbing, skiing, surfing, sailing as well as aerial photography and automotive action. He attended the University of Colorado where he participated in Division One football. His first job out of college was as a staff director for NFL Films. His first film, Break on Through, has been recognized as one of the seminal influences in adventure sports filmmaking. Bob directed the first American, all-woman climbing film with First Ascent. He introduced competition climbing to America and national television as the co-creator and DP of the first Snowbird International Climbing Competition, as seen on CBS Sports. Carmichael literally brought the word 'extreme' to the nation's attention with his Academy Award-nominated short, Fall Line, a film on extreme skiing down the steep east face of Wyoming's Grand Teton. Bob was co-director and cameraman on that film with Greg Lowe.
Carmichael won a National Sports Emmy Award for Special Achievement in Sports Programming by producing and directing a documentary film, Football in America that investigated traumatic injuries in football. In 2016 the New York Times(hotlink) ran a feature article about Carmichael's contribution to awareness of the dangers of football. For National Geographic Explorer, Carmichael produced long-form, ground-breaking documentaries on Big Wave Surfing and Modern Ice Climbing. The History Channel ran a four-hour series on Extreme Cold Weather Survival for which Carmichael received cinematography and writing credits. In 2010 Carmichael won 7 Telly Awards for his signature photoGRAPHICvideo format for the band Maroon5. As a 2nd unit action director and cameraman Carmichael has credits on Navy SEALs, Star Trek, First Wives Club, Queens Logic and Bay Watch. Bob also directed a 48fps projection special venue film on the Daytona 500 that involved twenty-four Super 35mm action camera operators, helicopter aerials, large cranes, and high-speed camera cars for stunt sequences. Carmichael has over 100 hours of helicopter aerial photography experience.
Commercially Bob has directed national spot projects for clients like; Reebok, Sprite, Ford, Merrill Lynch, Bayer, USMC, Burger King, Kellogg's Tony the Tiger, Cadillac, Adidas Cologne, Disney World, Busch Gardens, Sea World, Six Flags, Molson Beer, Coors Beer, Sea-Doo, Kawasaki, Nautica, Hawaii, Mexico, and BVI Tourism. Carmichael has co-written an action mountain screenplay, Fall Line. He has also directed a thirty-minute Internet narrative film entitled, Wilderness Within. Carmichael lives in Boulder, CO in a LEED Certified Platinum Boulder Landmarked home that houses a 1,000 sq. foot custom studio where Carmichael Productions offer spot and web content, along with product photography and executive headshots.
Save