make a carmichael print – part of your life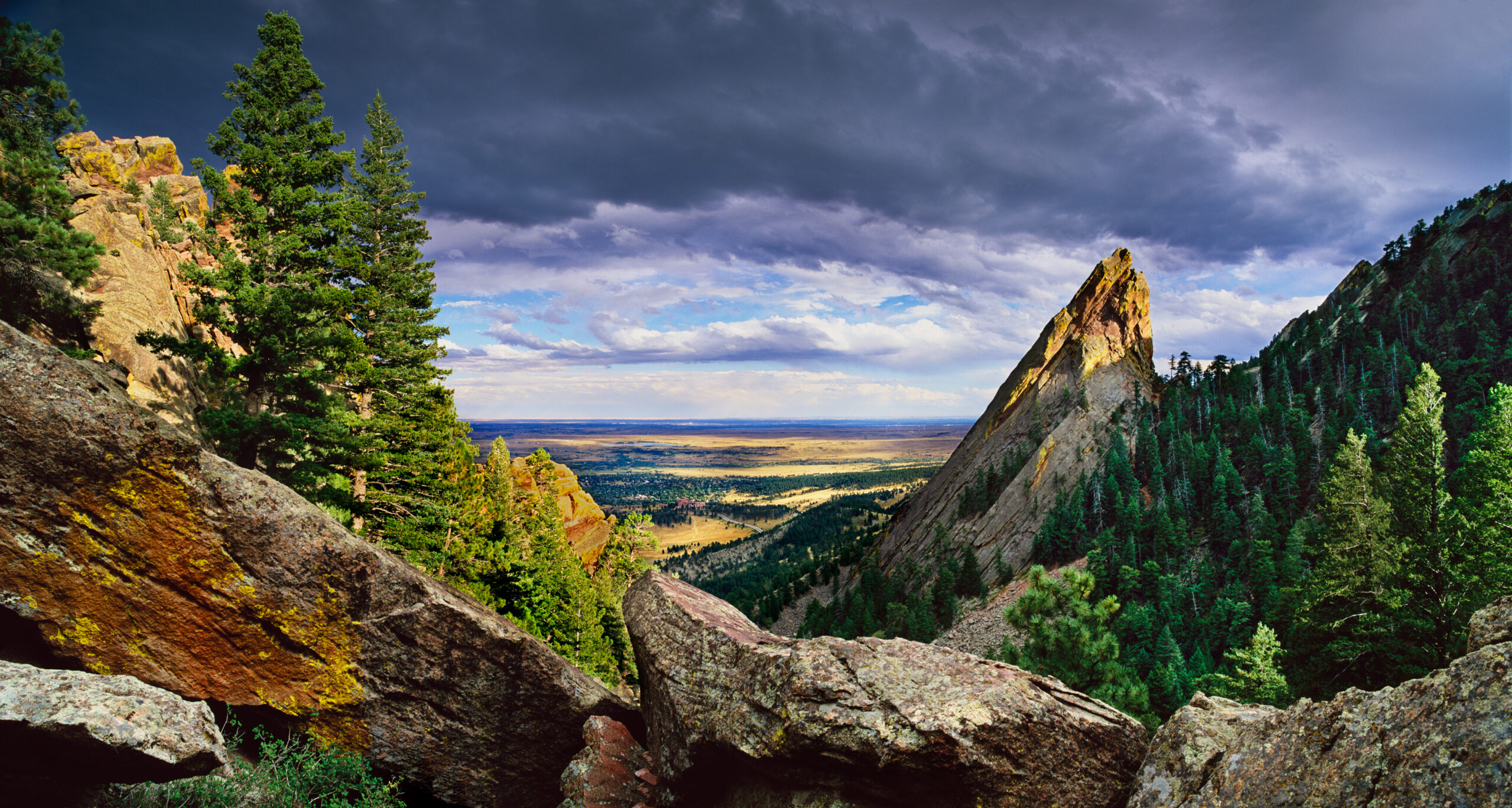 Welcome, please browse our landscape portfolio below to choose a large Carmichael high-resolution landscape image for your home or office. Each dramatic image is the result of being in the field with state-of-the-art Medium Format Hasselblad Velvia 50 film capture and Fujinon lenses. Pre-visualization and a desire to photograph magical light in pristine wilderness settings are at the heart of Carmichael's attraction to landscape photography. A great deal of energy is put into the pursuit of these images. Sometimes it's luck but planning, and previsualization more often gets you to that magic location when the light is right. It is our hope that a Carmichael print will become part of your life.
These large prints can be thought of as spirit-lifting windows into nature. Fine art prints are available in dramatic large sizes up to very large 50×60 inch prints and in panoramic sizes of up to 90 inches across. Please find pricing and print papers below. Panoramic images are made by capturing two or more images and stitching them into one perfectly registered image. The images depicted here in the portfolio are relatively low resolution for convenient web viewing. The actual large digital files create very dramatic high-resolution archival prints.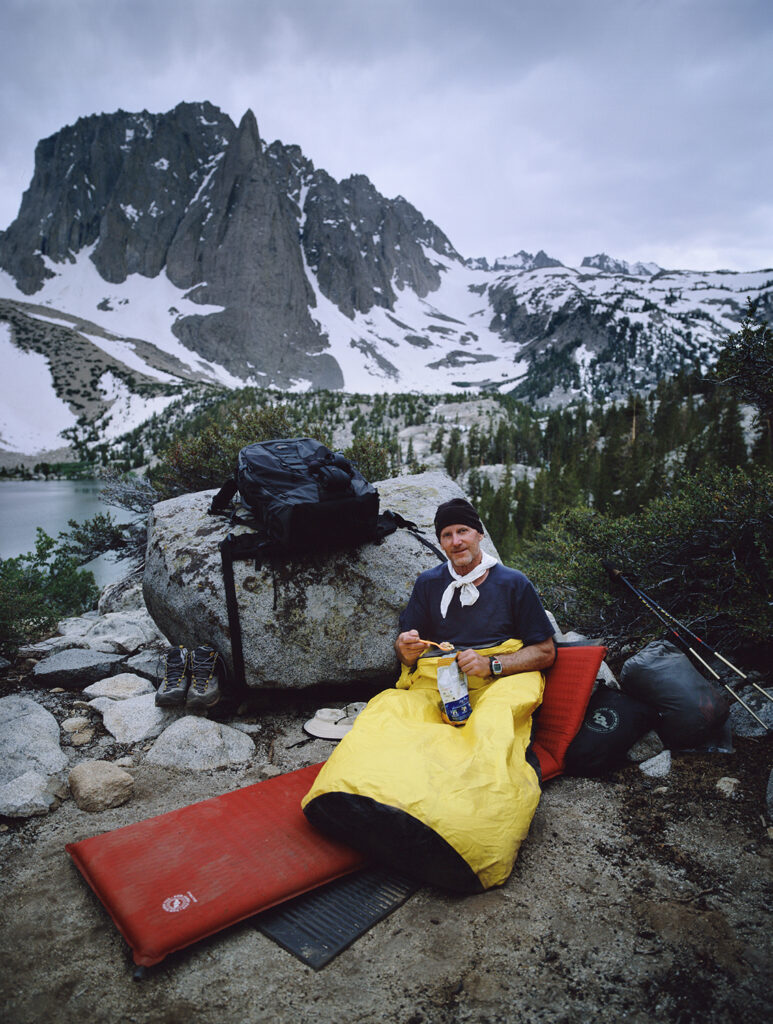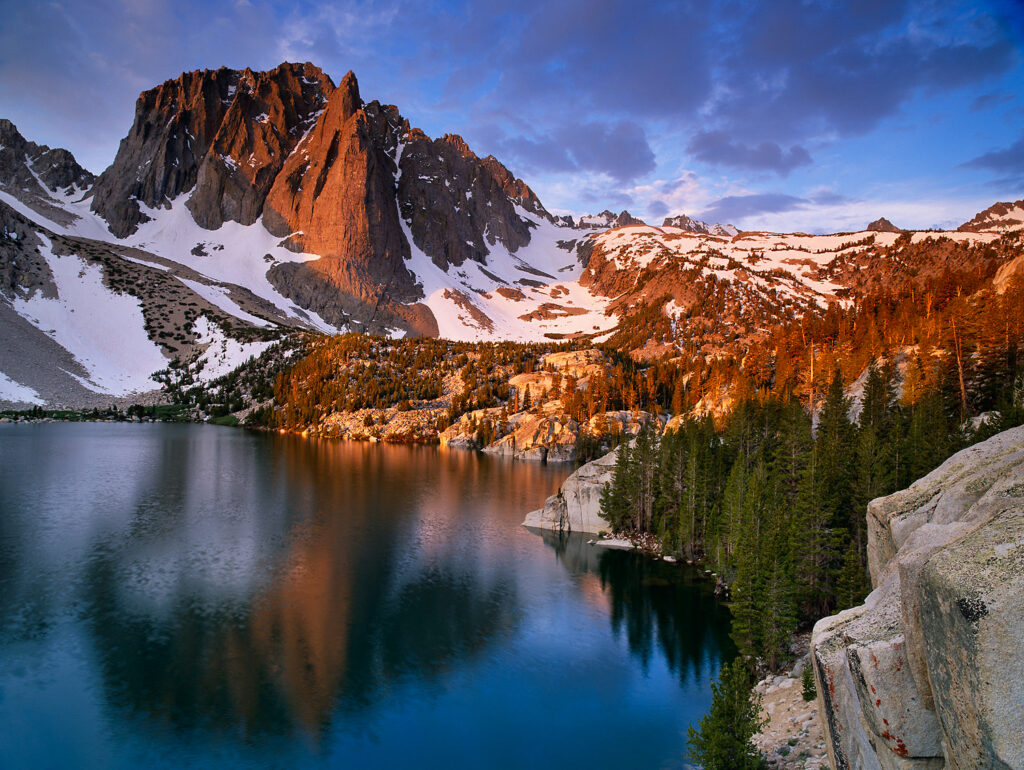 purchase fine art prints
Available in Kodak Lustre, Kodak Glossy, Fuji Matt, Fuji Pearl, and my favorite Fuji Flex Supergloss
16×20 = $395.00
20×24 = $595.00
24×30 = $795.00
30×40 = $1,495.00
40×60 =$ $1,795.00
purchase panoramic images
32×60 = $2,750.00
37.5×70 = #3,100.00
42,75x 80 = $3,750.00
50×93.5 = $4,900.00
my love of nature and photography
Carmichael's life has been spent in the outdoors. He is a life-long climber having made early ascents of El Capitan's Triple direct in 1973 and the Salathe Wall in 74. In addition to high-level climbing, Carmichael's other sports were skiing, diving, surfing, cycling, hiking, and sailing. All of those pursuits entailed amazing experiences in nature that inspired his drive to capture the majesty of light and form. Carmichael's landscape work has been inspired by many but Ansel Adams and Galen Rowell are his true heroes.
The landscape capture process is time-intensive and physical. And fun. Bottom line: it boils down to being there with an eye for composition and beauty. Often that requires camping out and pre scouting and, of course, having the right equipment to give nature its due respect. Carmichael landscapes are analog process 120 Velvia 50 film capture. He uses a classic H1 Hasselblad medium format film camera, with a kit that includes top-of-the-line Fujinon 35mm, 50mm, 80mm 120mm, 150mm, and 300mm lenses equipped with a matt box for use with graduated ND filters. He uses a Sekonic incident and spot meter and a grey card for exposures. Pack-wise, he uses a backpack and roller packs from Lowepro Packs. In addition, he uses a Gitzo carbon fiber tripod and Really Right Stuff BH-55 head and nodal point slide. The above banner Panorama image of the 3rd flatiron took three months of daily observation and 18 trips up an hour-long steep uphill hike to finally hit the right light. The post-production process involves one of the best printing labs in California Bay Photo and PhotoCraft here in Boulder. The sum of which hopefully explains the relatively high cost of one print.
Carmichael has been nominated 9 times for his work in Nature, Sports, and Wildlife photography by the International Color Awards which is the leading photography award contest honoring excellence in color photography. We appreciate your interest and hope you will choose to make a Carmichael print part of your life.