with pictures
with words
Bob Carmichael's career as a producer, director, cinematographer, and still photographer spans four decades. His expertise includes documentaries, national brand commercials, and feature film 2nd units. Carmichael has an Academy Award Nomination and a national Emmy Award to his credit. The International Color Awards have nominated Carmichael's still photography nine times for his work in nature, sports, and advertising. Carmichael created a new capture technique called photoGRAPHICvideo which combined still photography, graphics, and motion picture storytelling. Carmichael Productions used this novel technique when documenting Maroon 5's tour video titled "Story" which won seven Silver Telly Awards and the band's 2008 Japan Tour. He is a member of the DGA and the International Cinematographers Guild. He is recognized for his pioneering film work in extreme environments. Bob directed and shot the title sequence for Star Trek V. Bob and his Boulder, Colorado studio are well known for their distinctive portraits, product photography, and commercial production.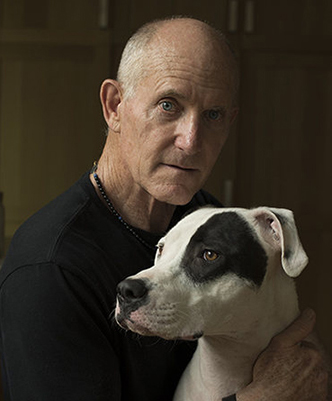 Carmichael's still photography is noted for his distinctive images of musical performances. He was for many years the documentary photographer for Maroon 5. His work also includes fine art landscapes, fashion, architecture, sports, portraits, and product photography.
He attended the University of Colorado where he was recruited as a Division One athlete. An injury ended his NCAA athletic pursuits. Carmichael then began his climbing career in 1968 inspired by the emerging Boulder climbing community. He learned to climb on the steep and unforgiving sandstone of Eldorado Canyon. Upon graduation, he became a certified ski instructor at the Winter Park Ski School and guided clients for the Bob Culp Climbing School. By 1974 Carmichael had made ascents of El Capitan in Yosemite, including the Salathe Wall which at the time was considered the longest, hardest rock climb in the world. Carmichael's Big Wall climbing experience enabled him to break new ground in getting cumbersome film cameras into vertical and extreme environments. His early projects also translated into new career paths for high riggers with climbing/production expertise in the motion picture industry.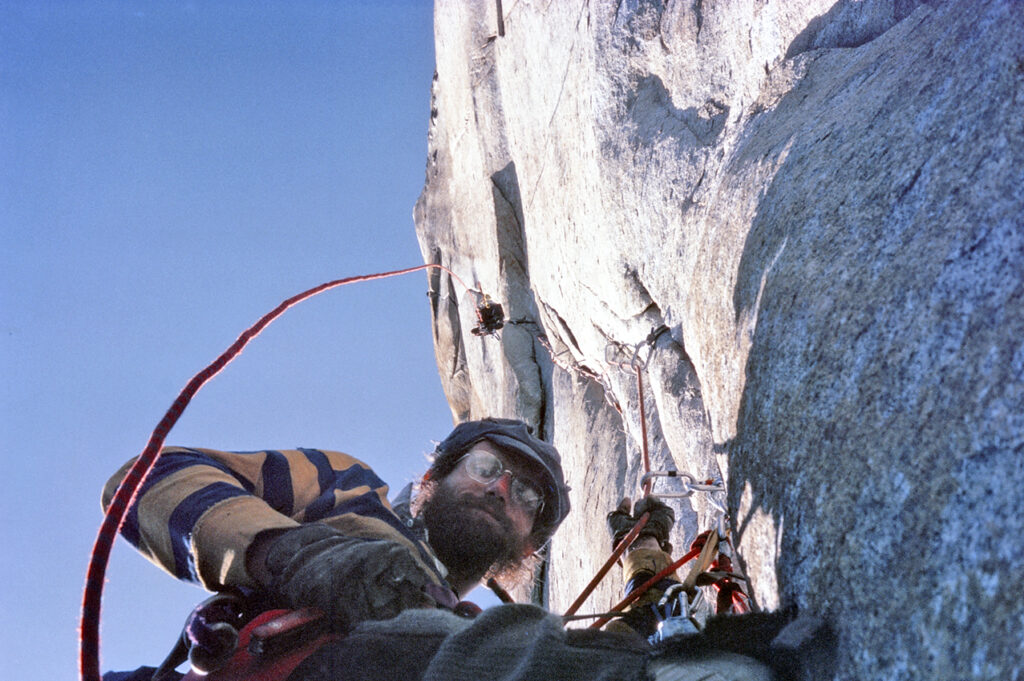 In 1972, his first film, Break on Through, with a Tommy Bolin soundtrack, was recognized as one of the seminal influences in adventure sports filmmaking as it introduced the sport of climbing to the broader American public. Carmichael hitchhiked to New York City with his film in a backpack and sold it to CBS Sports. This led to a staff position at NFL Films which at that time was the premiere16mm sports film production company in America.
Breaking new thematic ground is the hallmark of Carmichael's career. In 1973 he directed a segment for ABC's The American Sportsman when he produced and directed the first man and woman climbing team to be seen on national television. Future Colorado Sports Hall of Fame climber and author Roger Briggs and Colorado Outward Bound instructor and author Barbara Euser were filmed making the third ascent of the 900′ desert spire known as The Titan in the Fisher Towers of Utah. In 1973 Carmichael moved to Philadelphia to begin his work at NFL Films as a staff director, editor, writer, and cinematographer. There he learned motion picture production from the master long-lens cinematographer Ernie Ernst and from NFL legends Jean Mason, Phil Tuckett, and Steve Sabol. His 1976 film Outside the Arena, a PBS series pilot, set on the 14,000-foot-high Long's Peak promoted the Kenneth Cooper concept of lifelong athleticism. There he dramatized the action of the featured climbers Roger Briggs and Kevin Donald by using Nagra SNs to record sync sound on their vertical climb of the 2,000-foot-high Diamond face. The film also covered Paul Petzoldt, the legendary founder of NOLs leading the Boulder Spivy family up the strenuous Long Peak hiking trail known as the Key Hole route. In 1979 Carmichael introduced the word extreme to the nation's attention with his Academy Award-nominated short, Fall Line. This film chronicled a ski descent of the east face of Wyoming's Grand Teton. Bob was co-director and cameraman on that film with Greg Lowe.
In 1980 Bob was the principal climbing cameraman on the ABC Sports live telecast of George Willig's ascent of Castleton Tower in Utah. Carmichael was the cinematographer of a one-hour HBO 1981 documentary titled To Climb a Mountain which celebrated the International Year of the Handicapped. The film followed a group of physically challenged individuals who successfully climbed Mt. Rainer despite a recent avalanche that had killed eleven people. President Reagan hosted a White House reception for the climbers following their success. The film won a cable ACE award. Carmichael gained entrance to the International Cinematographer Guild as an operator on the made for TV film High Ice. Bob also directed the 1981 First Ascent which captured Lynn Hill and Beth Bennett making the first all-female free ascent of the Naked Edge in Eldorado Canyon, CO. In 1985 Carmichael co-directed with Michael Tobias the English Channel 4 documentary Cloudwalker. This film followed climbing legends Jim Bridwell, Mark Wilford, and Jeff Lowe on a climbing expedition of the Moose's Tooth in Alaska. Carmichael introduced competition climbing to America in 1988. He envisioned and pitched a one-hour special to CBS Sports and its producer David Michaels. The result was the first Snowbird International Climbing Competition, which was broadcast nationally on CBS Sports. Carmichael was the lead cameraman. His rigging team created a 125′ hanging dolly for the contest which enabled Carmichael to videotape the event moving vertically on command of his wench team. Carmichael's central role in the creation of the Snowbird event along with partner Jeff Lowe is chronicled in the book High Drama by John Burgman. Sport climbing evolved into an Olympic Sport in 2022. In 1989 he directed and shot the Captain Kirk "Free Solo" title sequence for Star Trek V which was filmed high on El Capitan.
Carmichael won a 1983 National Sports Emmy Award for Special Achievement in Sports Programming by producing and directing a groundbreaking expose documentary film, Football in America, that investigated traumatic injuries in football. Today, this iconic film can be found on the Concussion Legacy Foundation (CLF) website. In 2016 the New York Times ran a feature article about Carmichael's contribution to awareness of the dangers of football titled: For Filmmaker, Games Dangers Trumps Thrills. That article prompted Carmichael to thoroughly research American football and focus on the game's cultural, equitable, and medical consequences. After one year of study, Carmichael produced a 75,000-word manuscript detailing a proposed television series on the game.
For National Geographic Explorer, Carmichael produced long-form, 16mm documentaries on Big Wave Surfing at Waimea Bay, Hawaii, and Modern Ice Climbing on Bridal Veil Falls in Telluride, Colorado. The History Channel ran a four-hour series on Extreme Cold Weather Survival for which Carmichael received cinematography and writing credits. As a 2nd unit action director and cameraman Carmichael has credits for the films Navy SEALs, Star Trek, First Wives Club, Queens Logic, and Bay Watch. Carmichael has logged over 100 hours of helicopter aerial photography. In 1996 Bob also directed a 48fps projection special venue film on the Daytona 500 race. This project involved twenty-four Super 35mm camera operators, helicopter aerials, cranes, and high-speed camera cars for stunt sequences. A staged 7-car race finish sequence was performed just before the start of the race with 200,000 people in the stands. A permanent theater was built at the speedway to exhibit this special venue high-frame-rate (HFR) film.
Carmichael and his elite team of expert mountaineers and watermen pioneered rigging techniques that created new visual perspectives in extreme sports. These unique skills opened opportunities for him to direct and shoot national commercial projects for clients such as; Reebok, Sprite, Ford, Merrill Lynch, Bayer, USMC, Burger King, Kellogg's Tony the Tiger, Smuckers, Cadillac, Adidas Cologne, Disney World, Busch Gardens, Sea World, Six Flags, Molson Beer, Coors Beer, Sea-Doo, Kawasaki, Nautica, Bally's, EA Sports, USA Cycling, Hawaiian, Mexican, and BVI tourism. As a cinematographer, he worked freelance for shooting segments for 60 Minutes and 20/20. Carmichael also covered three Olympics the highlight of them was the 1984 LA Olympics. He worked for director Bud Greenspan on this legendary sports film which was filmed in 35mm for theatrical release. Carmichael's ability to create arresting imagery and direct dialogue can be seen in his web content spots for Medtronic's hearing aids, Metro Denver Boys and Girls Club, 7th Generation Hand Lotion, and PSAs for the Colorado Department of Public Health, and Boulder's drive to municipalize its energy grid. Carmichael wrote an action mountain screenplay with Kevin Donald titled Fall Line. Carmichael is a Board member of PLAN-Boulder and on the communications team for Empower Our Future.
---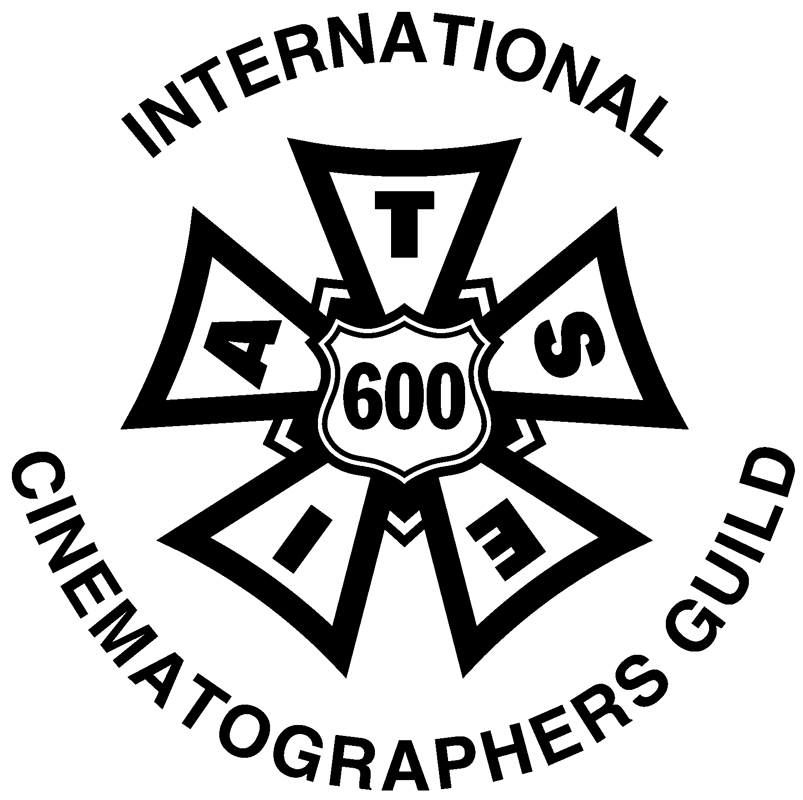 Save